Printing your end of year tax statements is quick and easy with the Giving Details report. Follow the steps to quickly generate a list of contributions for the Last Year and print them out for mailing to donors.
Click on Reports → Giving → Detail
Click on the buttons to filter your date range.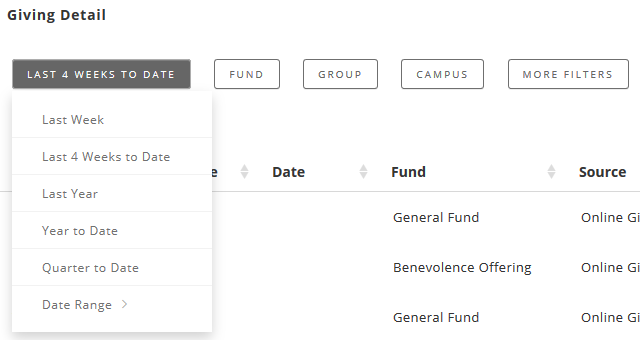 Set the relative filter to Last Year and any other necessary criteria. Click on

Apply

to filter the results.
Click on the download icon , and Click on Print Statements.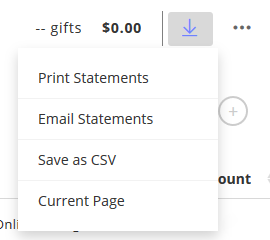 A screen will appear asking you which Giving Template you'd like to use. (Learn more about how to modify Giving Templates). Use the drop-down menu to select the preferred template.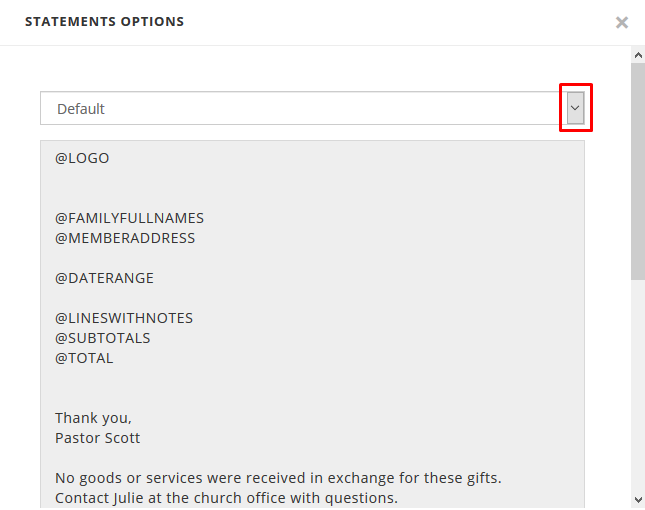 Select an option and click

Go

at the bottom of the modal.
At the bottom of your screen, you'll see buttons to download your Mailable Statements as well as your Labels. Click these and a PDF of your Statements will be downloaded, typically to your "Downloads" folder.

Individuals without a valid mailing address will be listed on your screen. You can download their statements by clicking the Statements for People with No Address link. (You can also click their names to go directly to their profile to make address updates).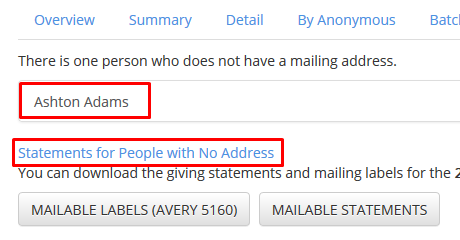 Related Topics: