Emailing your end of year tax statements is quick and easy with the Giving Details​ report. Follow the steps to quickly generate a list of contributions for the Last Year and email them out to donors.
Click on Reports → Giving → Detail
Click on the buttons to filter your date range.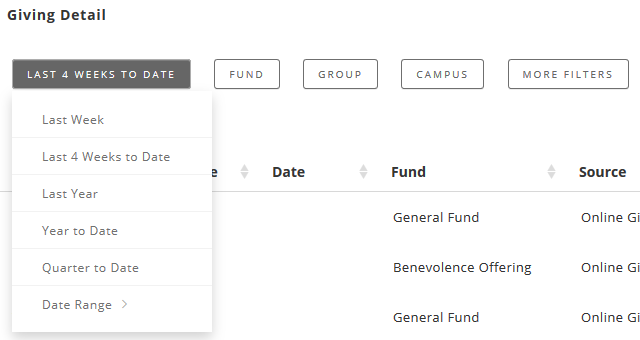 Set the relative filter to Last Year and any other necessary criteria. Click on

Apply

to filter the results.

Click on the download icon , and Click on Email Statements.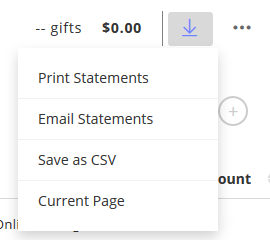 A screen will appear asking you which Giving Template you'd like to use. (Learn more about how to modify Giving Templates). Use the drop-down menu to select the preferred template.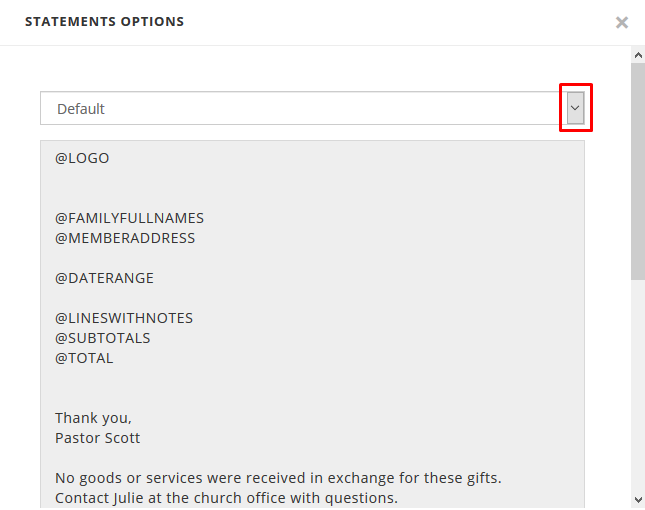 Select an option and click

Go

at the bottom of the modal.
On your screen, you'll see buttons to download your Mailable Statements as well as your Labels. Click these and a PDF of your Statements will be downloaded, typically to your "Downloads" folder. These documents are for the members who do not have an email address to send the statement to.

Once you click on

Send Emails

a message will display saying "Creating and sending the statements can be time-consuming; please be patient..." This will display until all of the emails have been sent.
When all emails have been sent you will receive a notification saying, "Your Email Statements Have Been Sent!".

Related Topics: