In order for the giving of multiple individuals to be included in one giving statement, all of the individuals need to be members of the same family.
Once the individuals are included in the same family, go to the page of the individual who is listed as the Primary of that family. Then click on the Family tab, where you will see a list of all of the members of that family. Check the boxes in the column "Group Giving With Family?" for all individuals whose giving you want to be included in the statement. The database will save your updated preference once you click Save.
---
"Group Giving with Family" allows all future contributions to be joined together. However, past contributions are not affected by this feature. "Consolidate Family Giving" will resolve this by joining together all past contributions given by each spouse.
---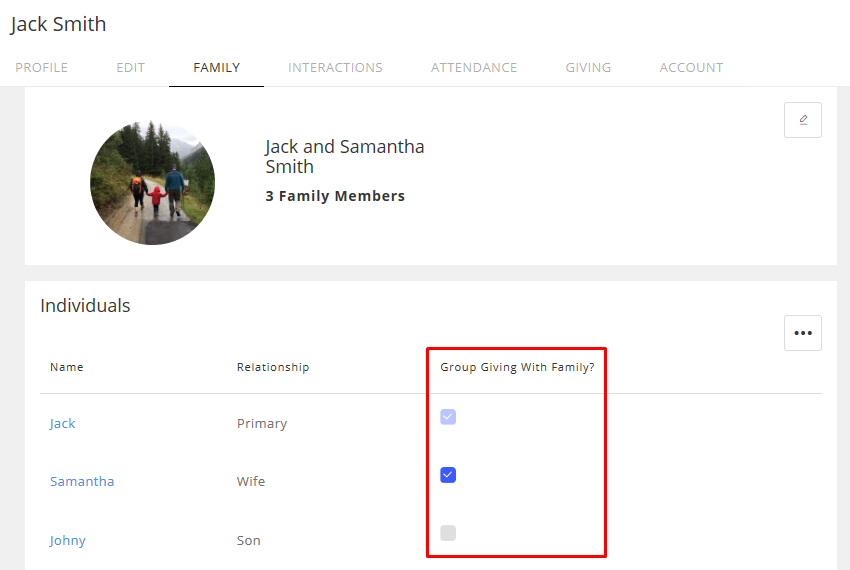 The giving statement will automatically be addressed to only the primary individual in the family unless it is customized. To change this, you will want to edit the statement template so that it is addressed to all individuals rather than just the primary. Simply follow these steps:
Navigate to General Settings → Giving → Giving Letter Template
The very first line of the box on the left will say "Dear @NAME,"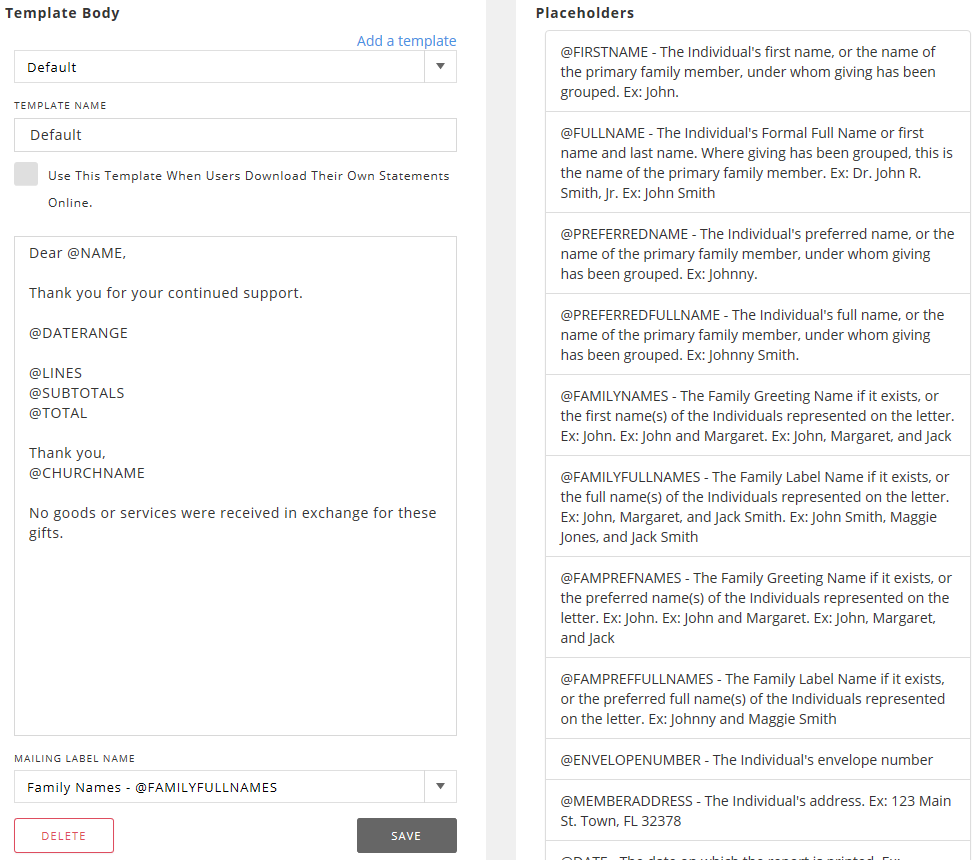 Change @NAME to any number of options like: @FIRSTNAMES, @FAMILYNAMES, or any other "family" placeholder. Then, the statement will be addressed to all the individuals included in the statement.
Click

SAVE

to complete your changes.
Related Topics: