You can creatively use the Description field of any form to link to a webpage through MinistryOne. This creates a world of possibilities to connect and engage with your audience. For example, link to sermon notes, a church bulletin, your full-church calendar - or anything else you'd like to promote. The sky's the limit!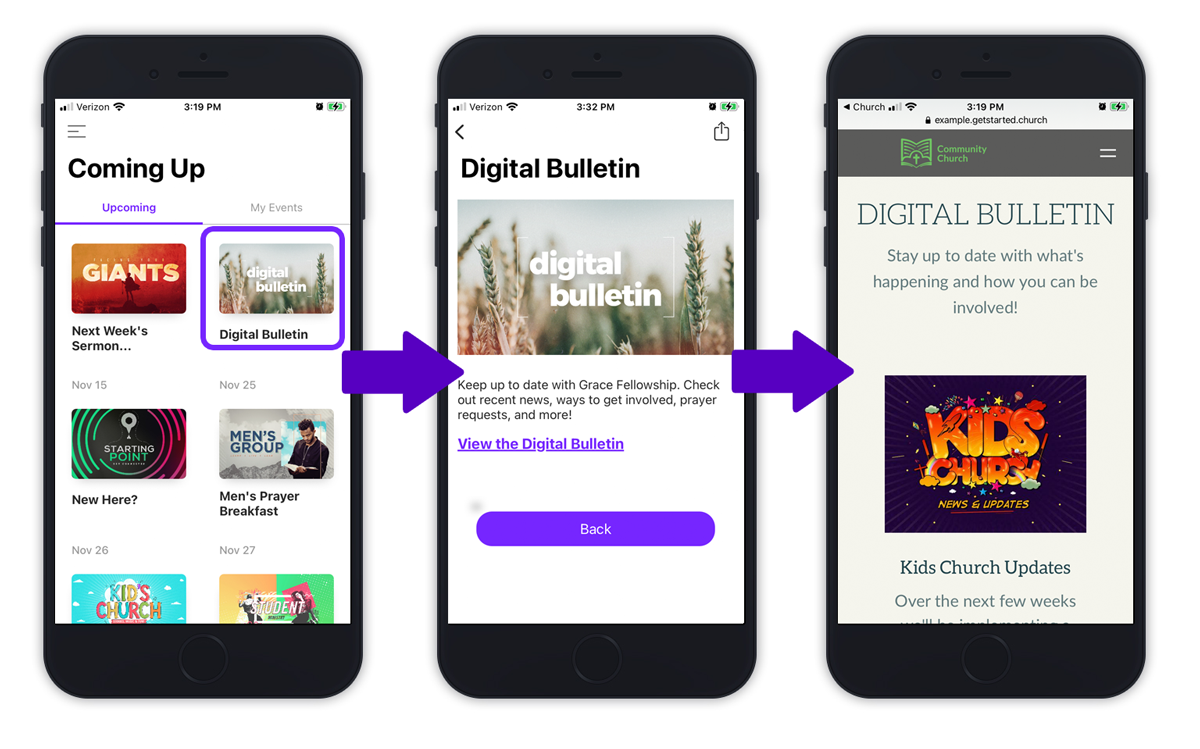 To create a simple Form 'page' in MinistryOne that includes an image, text, and a link to one or more web-pages, follow the instructions below:
Step 1: Create Your Form and Add a Link
Go to Forms, select Start From Scratch, give your form a name - then click Create.
At the top right, click on the "Gear" icon to open Form Properties and access the Form Description Area.
In the Description Area, include some brief text. Take advantage of the provided tools to style your content.
Highlight the text you'd like to link to a web-page, click the 'chain-link' icon, and input the web address of the page you'd like to link to.
Step 2: Add an Image
Forms appear best in MInistryOne when they include an image.
Use the provided image upload button to select an image for your form.
Pro-Tip: Images should be a 16x9 ratio, and if you include text, work to keep the text centered. If you need exact pixel dimensions, 1600 x 900 or 1200 x 675 are suggested.
Step 3: Ensure the Correct "Form Category" is selected.
A Form Category determines where a form will appear in MinistryOne
After adding an image or text, scroll down until you see the Form Categories heading.
Select "Event Registration if you want to display this Form under the Events or Discover Modules. Select "Contact Form" If you'd like to use it under the "Contact" Module.
Note: Forms given the Event Registration category forms don't require a date, but it can be helpful to order them sequentially or automatically hide them after the date has passed. If you don't add a date, your forms will be ordered based on the date you created them.
Step 4: Update the Submit Button Text
Even if your form has no fields, the "Submit" button will always appear in MinistryOne. (When tapped, it simply takes a visitor back to the previous screen). It's a best practice to change the text to something more intuitive for your visitors.
Within "Form Properties," click the Submission Tab.
At the top left, change the text of the Submit button to "Back," "Got It!," or other creative text.
Related Topics: