---
Pre-Requisite
A pre-requisite to using the People Directory is that a Ministry Brands ChMS database must be integrated with the giving software for the link to work.
Integrate Giving and Database
Follow the details on how to easily integrate your Giving and Database software together
---
Once this criteria has been met, proceed with setting up People in MinistryOne
Turn on the People Directory
Enable the integration to link the database and MinistryOne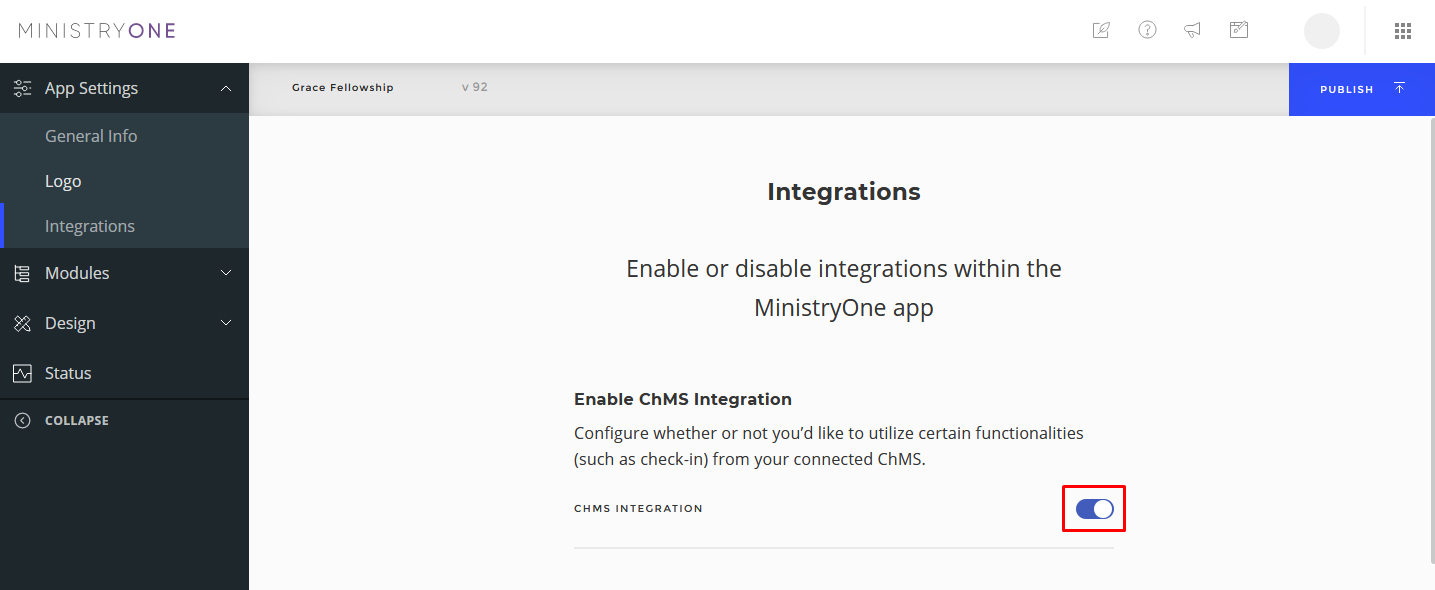 Then, navigate to the Modules and toggle the button for allowing People.
Now, go to the People module area and toggle on the Directory. Adjust the name of the tab in this area if desired using the pencil icon.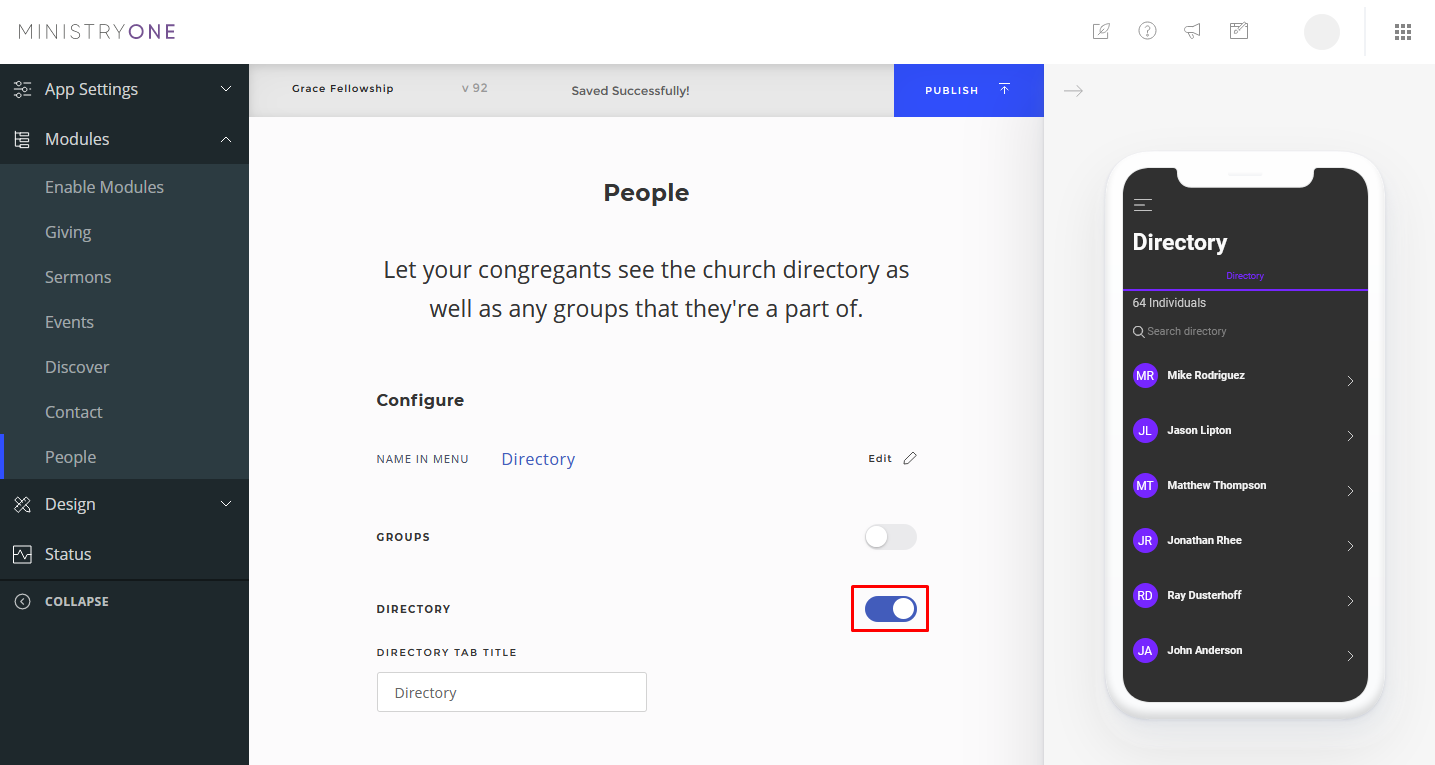 After adding these changes, make sure to use the PUBLISH button to add the updates in the project.
---
Anyone in your integrated Church Management directory group can see directory information on their device in MinistryOne. The feature follows your integrated directory settings, as well as any profile visibility settings in place for a given person.
Additional notes for consideration …
In MinistryOne, you'll need to have ChMS integration turned on before the People Module will display.
Any Profile Visibility settings for specific Profile items can affect what displays, depending on the viewer's permissions.
Keep in mind that your MinistryOne users who are not in your directory group will not have access to the directory. So the "People" option may not display before the user has logged in.
---
Get Up and Running in no time!
Resources and guides to expedite your setup of a powerful ministry enablement tool.
Related Topics: