Inspire giving and generosity for your new donors by thanking them for their first gift to a certain fund or funds! This can help donors understand how they help your particular ministry being donated to. It also increases the level of personalization options for more communication or a unique thank-you message. Creating this engaging Workflow is simple and steps are laid out below. Modify this to fit your church setup as needed.
Find the left navigation menu and select Workflows.
Give the newly added Workflow a name that makes it easily recognizable. Also, add a description so it is understood what the purpose of the Workflow is. This helps bring clarity when reviewing at a later point and focus on the goal of the workflow while building it.

Now, add triggers to start building the actions of your Workflow. Since we are working with donations, the 'Giving' focused triggers are what we want to use. Specifically the 'Giving -- Amount' trigger.
Select that trigger and then the Group(s) that the workflow should look for. In the example, we will look for anyone that is in the Guest group. Then we want to look for anyone that has given over $.01.
The workflow will fill in the details of the trigger parameters. You can see here the details along the top are "A member of -Status - Member gives > $.01 to any fund in Disaster Relief"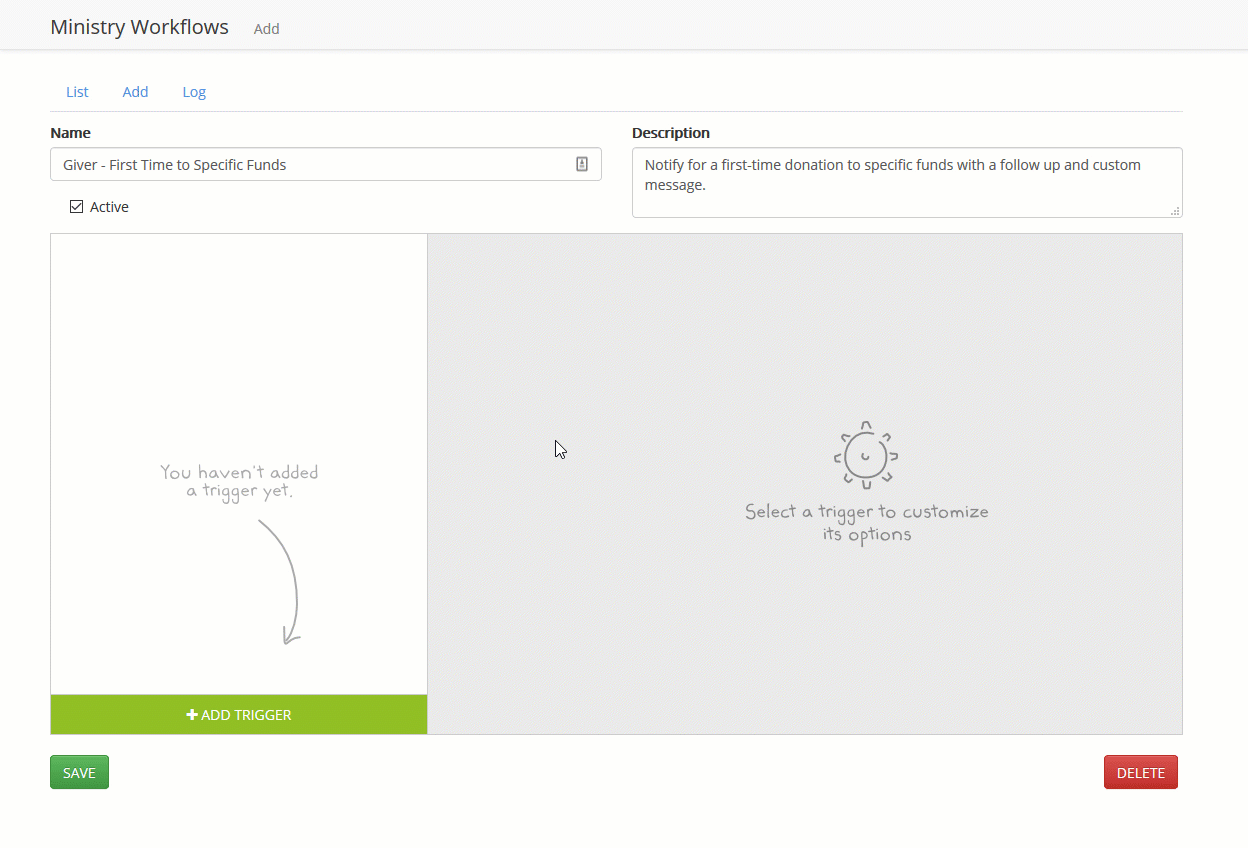 Next is to add actions to take when the trigger is activated. There may be a care person or the pastor that wants to send a personal message to the new donor. Use an Interaction to assign this to the correct person with details of what needs to be followed up.
For an immediate response to the donor, send an email to them expressing appreciation for the gift! For some ideas on the intent of crafting a giving 'Thank-You' message and for some already created templates you can use, look at some details we have here
How to Write Thank-You Letters to Donors
---
Now that the first trigger has been created for a specific fund, the process can be repeated for another fund. This gives a great deal of flexibility and customization for engagement options! Keep repeating for more funds depending on your needs.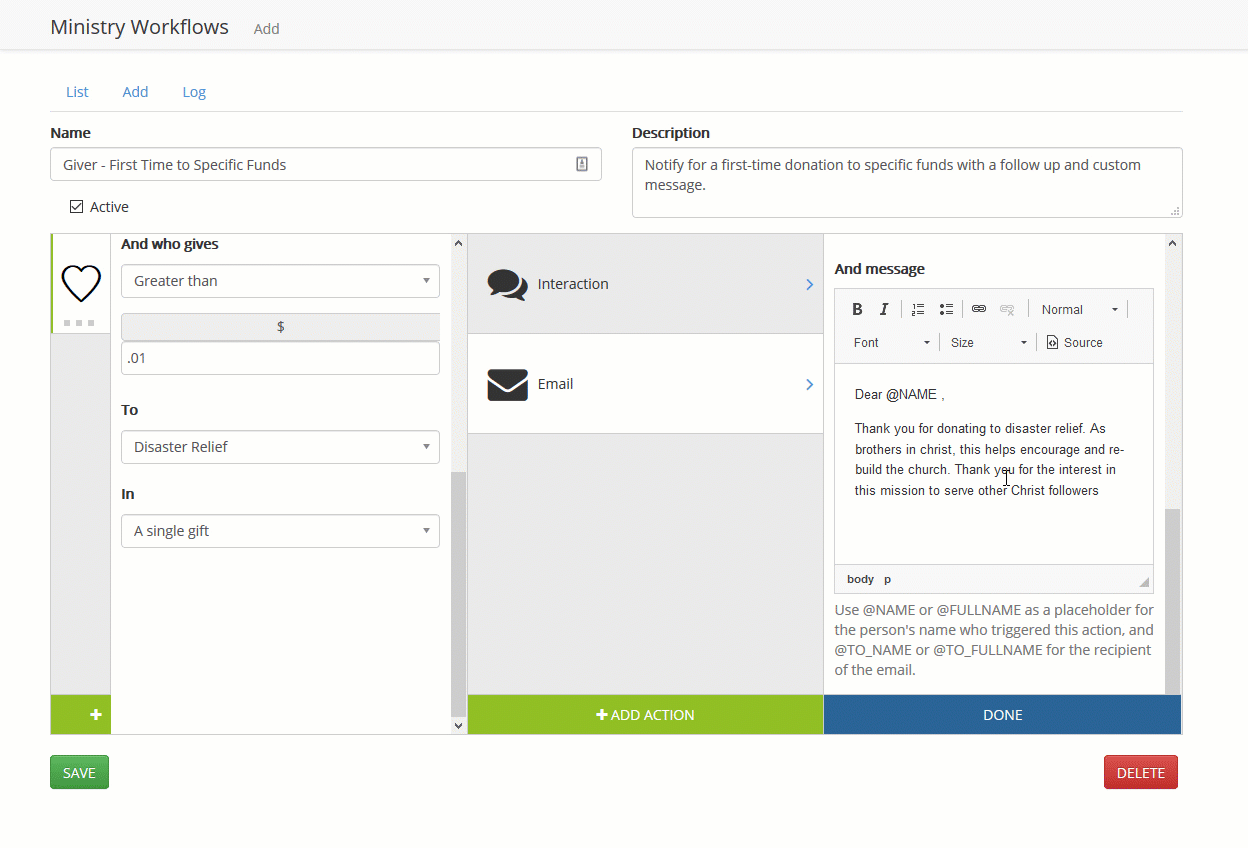 The last important item to add for this simple workflow is the 'Update Progress' action. This action makes sure that after the other actions have completed, the database will not run this workflow again for this person. It declares, "I have already run this and don't need to again." Make sure to add this to BOTH triggers.
All our triggers, actions, and customization have been added so we need to save the work done. Use the DONE button to save your Workflow!
Your new Workflow is now set up and ready to roll! Click the SAVE button to add the Workflow to the list.
Related Topics:
Alternate search terms: -----