---
The Giving module in MinistryOne is where your members and attendees can quickly and easily give online using Forms you create and categorize as a for giving in Elexio.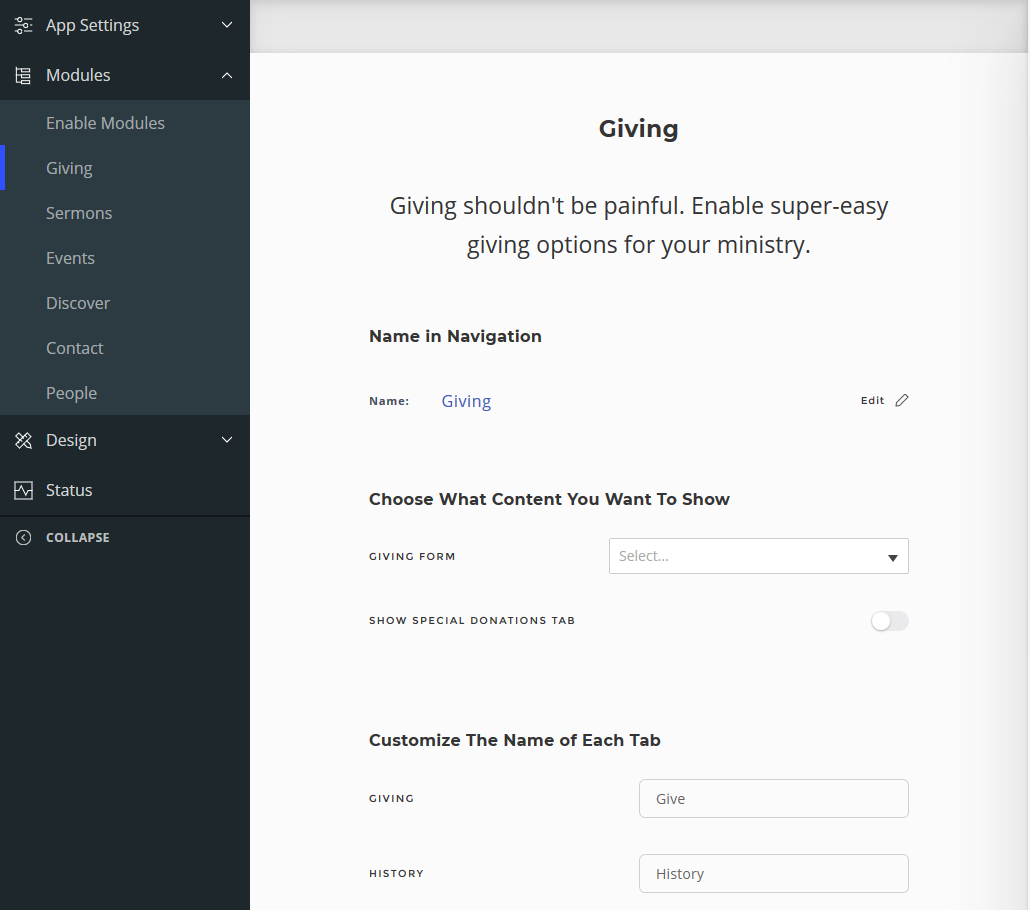 Optionally customize this section by designating what you want to name the Giving Module from the default name 'Giving'. This is what your users will see as the menu name for giving part of the app. Make sure to aim for simple and understandable if a change is made. To configure the module name, use the Name in Navigation area and select the Edit icon.
Choose What Content You Want to Show to receive donations.

Make sure the Form is categorized as "General Donation" in Form Properties (Select Forms → Form Properties at the bottom of the editor → bottom of the General Info tab) or it will not appear as an option for selection in the dropdown.
Choose whether you would like to enable the Special Donations Tab. This can be used for periodic camps, retreats or giving campaigns. As the Special Donations Tab also utilizes your Elexio Forms, ensure that they are categorized as "Special Donations" in Form Properties.



Every active form listed as Special Donation will appear here.

For a headstart on building a form, use the Donation Form Template in the Elexio Form Manager.
If you would like to change the terminology for Giving, History, and Special Donations, you can do so under Customize The Name of Each Tab area.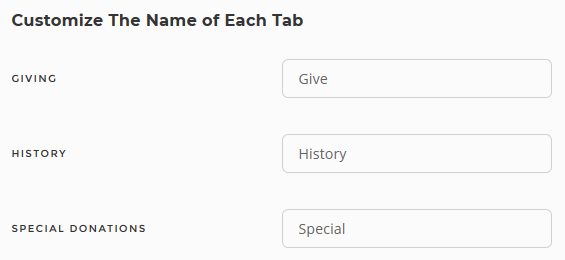 ---
Get Up and Running in no time!
Resources and guides to expedite your setup of a powerful ministry enablement tool.
Related Topics: